Tree Guard - Tree Protector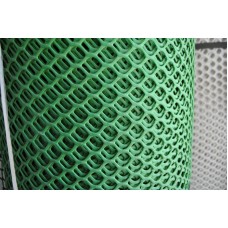 A Tree guard, is a type of plastic shelter used to nurture trees in the early stages of their growth.
Our range of tree guard is known for durability, flexibility and economical as compared to common pre-formed tree shelters. Econet tree guards permit the tree to grow under natural climate without inhibiting sunlight or rainfall, ensuring healthy growth of plants.
Size: 1.5 meter (5 feet)
Circumference (Round): 1.2 meter (4 feet)
Aperture Shape: Diamond / Hexagonal
Aperture size 25mm X 25mm ( 3 mm)
Colour- Green
UV Stabalised